Adelaide is the starting point for your travelling adventure whether your heading west to Perth, up north to the Outback and Alice Springs & Darwin, or starting a road trip to Melbourne via the Great Ocean Road.
Adelaide to Perth
The trip across the Nullarbor from Adelaide to Perth is one of the longer road trips in Australia.  Endless straight roads that seem to go forever....Stopovers at some magic places like the Flinders Ranges, and across at Streaky Bay , make the journey worthwhile before hitting the South West Coast of WA.  From there you hit the coast and head up to Perth via Esperance, Albany & Margaret River.
Whale watching at Albany starts in May and continues through to October.  Definitely allow 1 or 2 days while heading through this area to ensure you have a great experience. 
Road Trip Map Adelaide to Perth via the Flinders Ranges and the South West Coast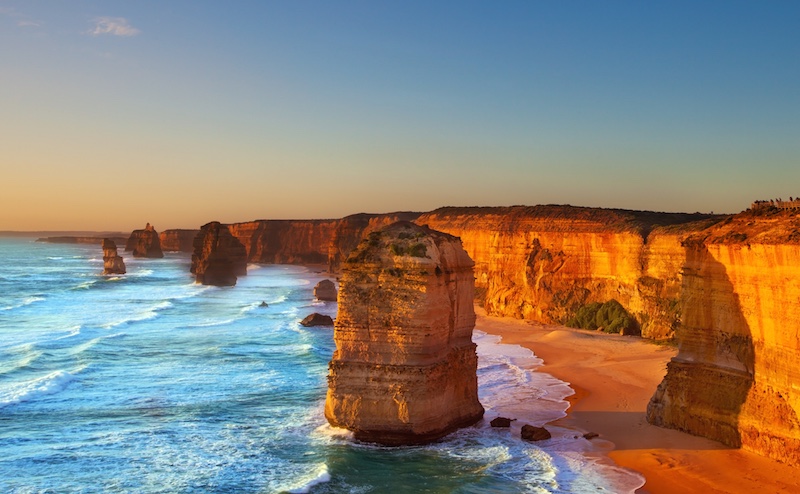 Adelaide to Melbourne
The trip from Adelaide to Melbourne via the Grampians and the Great Ocean Road is one of the more popular road trips in Australia.
This below route is Adelaide to Mt Gambier (inland)  then across to the Grampians and then onto the Great Ocean Road to Melbourne.
Adelaide to Melbourne via Mt Gambier, the Grampians & the Great Ocean Road
There are various additions to this journey including the Coorong National Park, Kingston SE & Robe before heading to either Mt Gambier and the Grampians that can be included if time permits.
Adelaide to Alice Springs
This is where most travellers first outback adventure occurs.
Including all the iconic places like Uluru, The Olgas. Kata Tjuta & Kings Canyon.  On the way from Adelaide there are also amazing areas like the Flinders Ranges National Park (inc Wilpena Pound) and  the Opal capital of the world, Coober Pedy .
The adventurous traveller when leaving Kings Canyon would then head via the Mereenie Loop and the West MacDonnell Ranges and see Glen Helen, Ormiston & Serpentine Gorges before reaching your final destination of Alice Springs.
This link of Adelaide to Alice Springs includes the trip into Alice Springs via the West MacDonnell Ranges. 
Road Trip Map Adelaide to Alice Springs
These other links will give you all the information that you will need to start your outback trip.
Coober Pedy Radeka's Underground Hostel
Coober Pedy Underground Camping
Curtin Springs Roadhouse Camping